Relieve Pain
with

FDA Cleared Light Energy
Special Online Offer -
FREE

Comprehensive Pain Package What is this?
Bonus Online Offer Includes:
An Informative 16 Page Understanding Pain Guide
Pain Questionnaire to help understand severity
Easy-to-use Pain Charting Calendar
Pain Management Planning Guide
Online Pain Resource Directory
FOR ONLY 4 payments of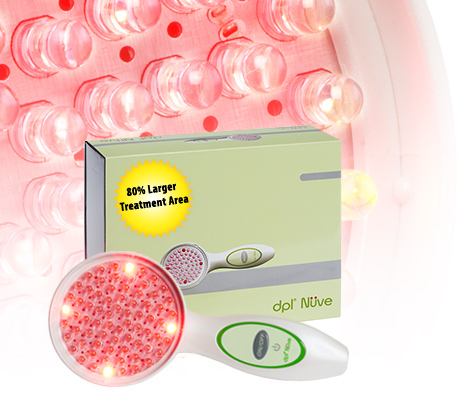 New & Improved Larger dpl© Nüve
Limited Offer!
Using a NASA-studied proprietary design, the dpl© Nüve is a lightweight and portable FDA-cleared medical device, which uses infrared light energy to penetrate deeply below the skin into muscle, soft tissue and joints where it can relieve minor muscle aches, pain and stiffness. The warming light energy also relieves minor pain and stiffness associated with arthritis.
For only 4 payments of $49.99 + s/p